Gurdwara Sis Ganj Sahib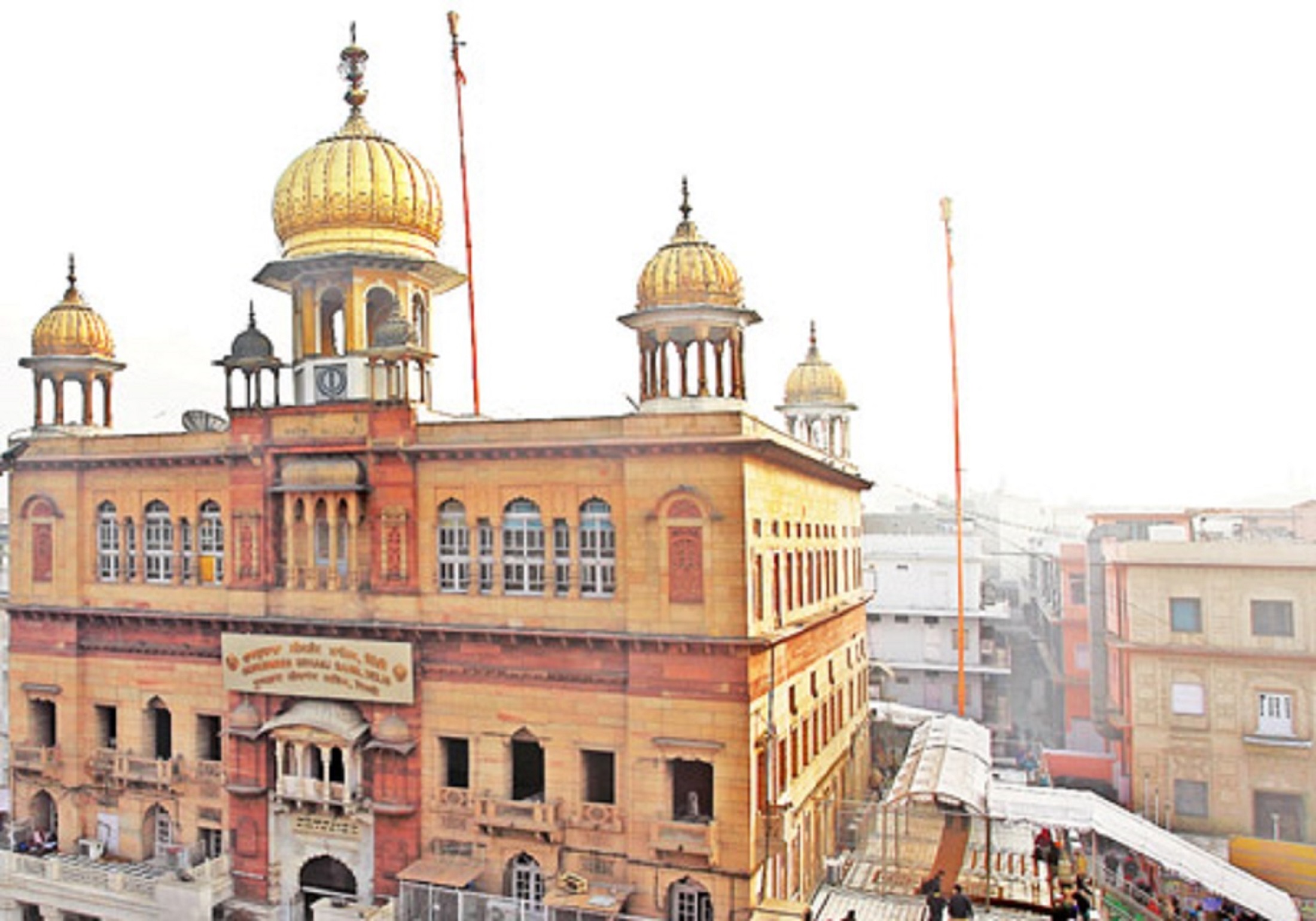 The ninth Sikh Guru, Guru Tegh Bahadur was beheaded here on 11 November 1675 on the order of Aurangzeb. Before his body could be quartered and exposed to public view, it was stolen under the cover of darkness by one of his disciples, Lakhi Shah Vanjara, who then burnt his house to cremate the Guru's body. This place is marked by another gurdwara, Gurdwara Rakab Ganj Sahib.
The severed head ("Sis" in Hindi or Punjabi) of Guru Tegh Bahadur was brought to Anandpur Sahib by Bhai Jaita, another disciple of the Guru. Before it was cremated, he took it to Ambala city for a night and there is another gurdwara as well by the name of Shri Sis Ganj Gurdwara near there local vegetable market, Gobind Rai, who would later become Guru Gobind Singh, the tenth and last Guru of the Sikhs.